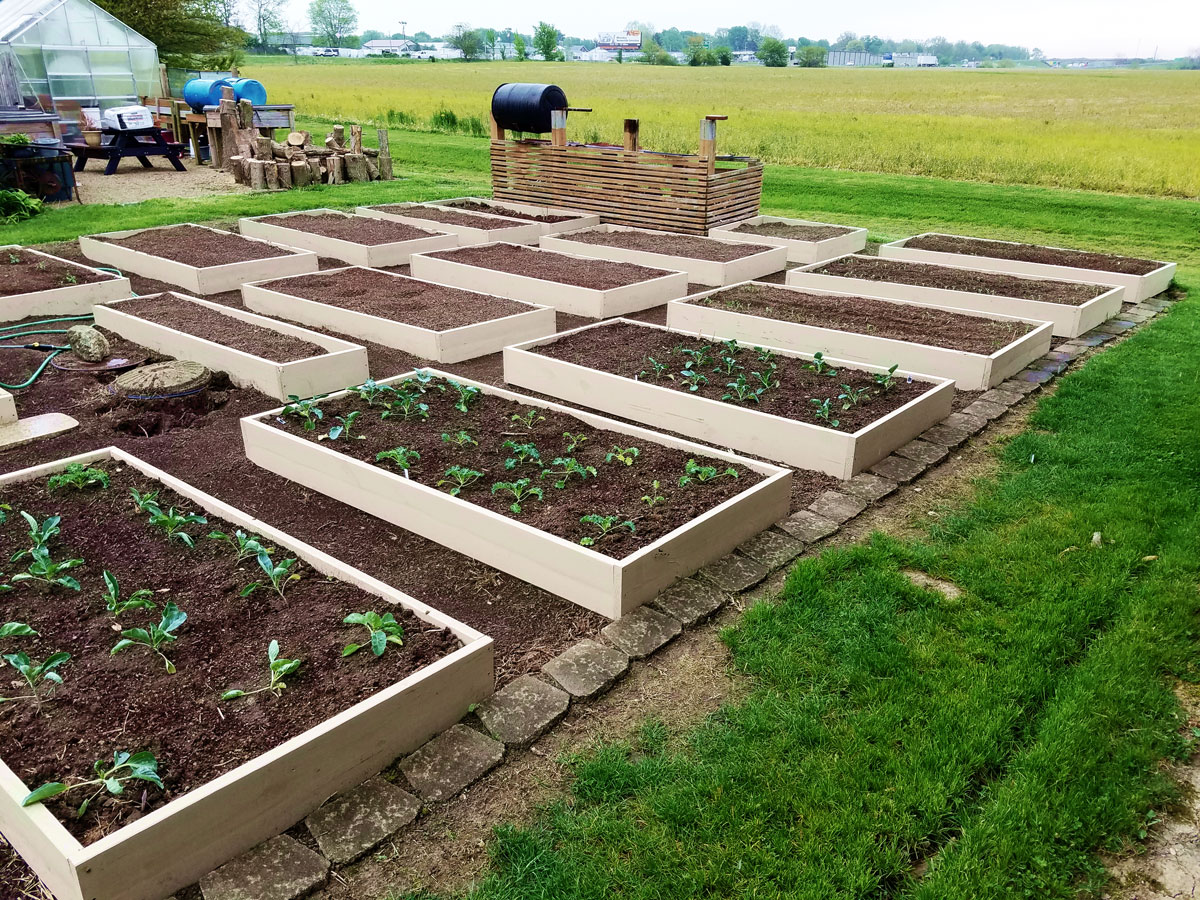 This month's blog comes to us from OCC Outdoors CEO and resident gardener, Dave Fagel. In his spare time, Dave cares for his own personal garden — a simple garden now in need of an upgrade . . .
[wc_divider style="solid" line="single" margin_top="" margin_bottom=""]
I love to garden.
That's a simple fact. I've been gardening for just over 40 years, but if I'm honest with myself, I can say without irony that my love of gardening has been in my blood since I was a child. That love, however, may or may not equate to having a 'green thumb' — but that's a story for another time.
As much as me and my wife love gardening, our busy lives mean that we have less time to the little things in life we enjoy. Considering most working Americans have less leisure time than just 10 years ago, this is something that we all can relate to. So the adage, "Work smarter, not harder," certainly applies. So anything I can do to make gardening simpler and easier for me and my wife — I say let's go for it!
It is, after all, 'leisure' time, right?
Anything I can do to make gardening simpler and easier for me and my wife — I say let's go for it!
The Project
I started out this year wanting to convert my garden to planter's boxes. Simple enough, right? I quickly realized that doing this project and keeping it at a reasonable cost was easier said than done. I found strong options, but many of them were saddled with equally strong disadvantages.
How can I plan this project with the best materials? How can I make sure that what I do will last years and not need a redo in a couple years? How can I do all this and keep budget costs low?
The Options: Lumber or Plastic
When it comes to the material of the planter boxes, I had plenty of options to choose from: lumber or plastic.
I originally wanted to use wood. But standard lumber rots way too fast to be effective for gardening — at any scale. One option? Rot-resistant lumber. But they tend to be treated with heavy metals that can leach into the soil and your food. Not good!
My company sells a lot of outdoor furniture made from plastic and recycled plastic. So for me, plastic is always an option. After a bit of hunting, I found a plastic product used for forming foundations, complete with drain holes. Perfect for gardening, right?
Unfortunately not in this case. The plastic products that I found were designed for below-ground use. This meant that they had little to no UV resistance.
I priced cedar, which has a lot of advantages. Namely, cedar is highly sustainable and super easy to work with. And it lasts longer when in contact with the ground than pine does. The problem is in its high price point. Purchasing the amount I need for the size of my garden came with a $2700.00 price tag. Needless to say, I passed on that idea really quick.
Enter: Eco-Wood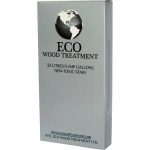 I settled on my original idea of using lumber with a special rot-resistant treatment: "Eco Wood." This treatment has no heavy metals, but it still is still made with some preservatives that you wouldn't want seeping into your soil. So I decided to use a good exterior-grade, nontoxic paint as a sealant over the Eco-Wood treatment. This would pull double-duty: sealing in the chemicals of the treatment and lengthening the life of the wood.
So how did the project pan out? Upgrading my garden with planter boxes was a must, but did I make good decisions with the planter materials?
The Final Product
See for yourself!
Below are some photos of the end result of the project. And I must say that I'm plenty pleased. Each raised planter box is roughly 4' x 8'. I've mixed 3-cubic feet of good organic peat moss in each box. The plants are doing great!
[rlslider id=1313]
Committing to a project that will just need redoing in a couple years is a non-starter.
What about maintenance?
Remember when I said in the beginning that I don't have a lot of extra leisure time these days? Committing to a project that will just need redoing in a couple years is a non-starter. But the choices I made means that, barring any weather catastrophes, these planter boxes should last, intact and fully functional, for several years. As an added bonus, the boxes make it easy to sit on its edges and pull weeds.
(And I'm sure my plants are happy about that!)
I'll keep you guys posted! In the meantime, don't be afraid to show off your own personal garden in the comments.
Keep growin'!
[wc_divider style="solid" line="single" margin_top="" margin_bottom=""]
Not everyone has the sprawling acreage that our Dave has. If space is a problem, or if you live in a rental property, OCCOutdoors has plenty of self-watering planters that would be an ideal substitute — or complement — to a garden or yard.
No back-breaking hoeing or weeding or getting down on your knees required. Just fill the base container with good soil, plant your vegetables, water, and watch them grow!